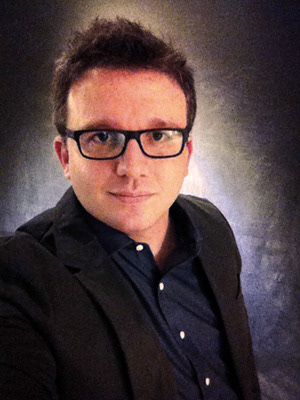 Daniel Correa,
Designer
—
Linked In:

in/correadaniel


Instagram:

@differectbr


Twitter:

@offdaniel
—
My name is Daniel Correa and since 2015, I'm the Design Consultant responsible for Differect Brand Design.
With over 15 years of professional experience in design offices, ad agencies and companies in São Paulo and Curitiba, in different projects throughout Brazil – and some abroad – my focus is on developing the identity and brand experiences. 
Still in doubt how can I help? I'm just an email away!
—
Meu nome é Daniel Correa e desde 2015, sou o Consultor de Design responsável pela Differect Brand Design.
Com mais de 15 anos de atuação profissional em escritórios de design, agências e empresas de São Paulo e Curitiba, em diferentes projetos pelo Brasil – e alguns para o exterior – meu foco está voltado para o desenvolvimento de identidades e experiências de marca. 
Ainda está em dúvida como posso ajudar? Estou apenas um email de distância!